---
Robb Birch
4174512626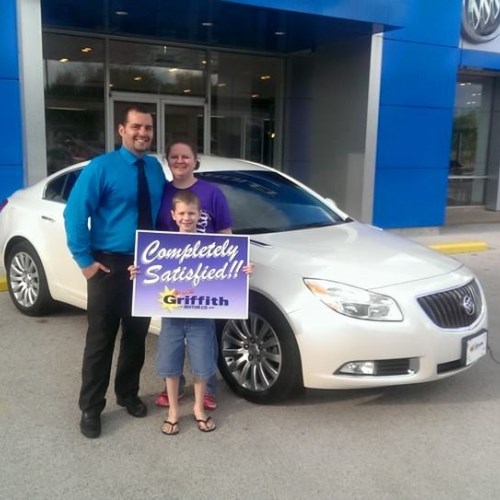 Robb joined the family at Griffith Motor Company at the very beginning of 2014, although he has served many of you in our hometown for years.

He may know many of you from the years that he spent managing a local pet shop, or more recently Robb was Store Manager of the Neosho GameStop, before leaving his career in retail sales. During the five years Robb spent running GameStop his store was continually acknowledged as a top store in a company with well over 6,000 locations. He credits this completely to the way that his entire staff ensured that every one of their customers were treated.

Robb moved to Neosho from Joplin, MO in 2002 to be closer to the woman he would marry. He and Tara purchased a Century Old Home near Downtown Neosho, were married in 2004 and their son Xzavier was born in 2006. The Birch family attend Racine Christian Church, although they Bible Study Wednesday night with friends at First Christian Church in Anderson, MO. Joining their son Xzavier, the entire Birch Family teach Tae Kwon Do with Mr. David Meador in Anderson, MO. Their focus with the younger martial arts students is the same that Mr. Birch carries into every day life, hoping to encourage others, showing respect and truly valuing people.

If you want the exact opposite of what many dread will be their experience with a car salesman get in contact with Robb Birch. Experience what it means to truly have "a friend in the car business."

You can reach Robb by simply stopping by Griffith Motor Company, a phone call, an email, a text message or a even a Facebook message. As our resident nerd he spends quite a bit of time on our Facebook page.
Rating: